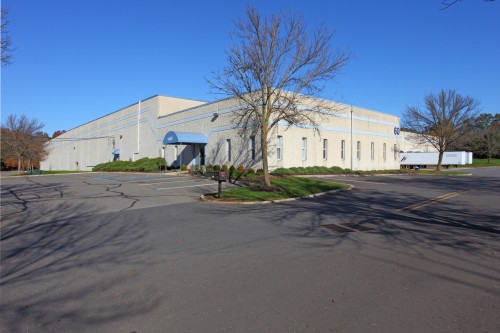 UPI's corporate headquarters is located in Somerset, New Jersey on nine acres of company owned property. Our main facility is a 120,000 sq. ft. modern building that includes both office and warehouse operations.
The office portion is approximately 15,000 sq. with the remaining 105,000 sq. ft comprised of warehouse, white rooms, bulk filling rooms, and laboratory space. Our warehouse is 28 ft. clear in height, temperature and humidity controlled and fully racked to provide the most efficient and safe use of space. We utilize state of the art material handling equipment including wire guided turret trucks and order pickers, reach trucks, and various electric and propane forklifts. Our warehouse is cross-docked with 18 bay doors to allow our staff to handle large volumes of inbound and outbound truck traffic without any loading delays. The entire facility is monitored 24/7 by a high definition video surveillance system.
We continually make improvements to our facility to create as "green" an environmental footprint as possible. Our next project involves utilizing solar panels to reduce our reliance on the electrical power grid. We hope to have this project complete by 2016.
Please contact our Operations Team with any questions you may have regarding our facility.