UPI maintains seven warehouses throughout North America to insure we have product available in your region and able to deliver within 24 to 48 hours. In some cases we can offer same day pick up for "time critical" order requirements. Each of these facilities meets the same high standards, as does our corporate headquarters in Somerset, New Jersey.
UPI can partner with your company to identify and forecast your key raw material usage so that proper inventory levels can be staged at local warehousing for your "Just in Time" releases. Our philosophy of investing in infrastructure, including people and warehousing, will allow UPI to be your supplier of choice.
"We Deliver Quality, in-spec and on time!"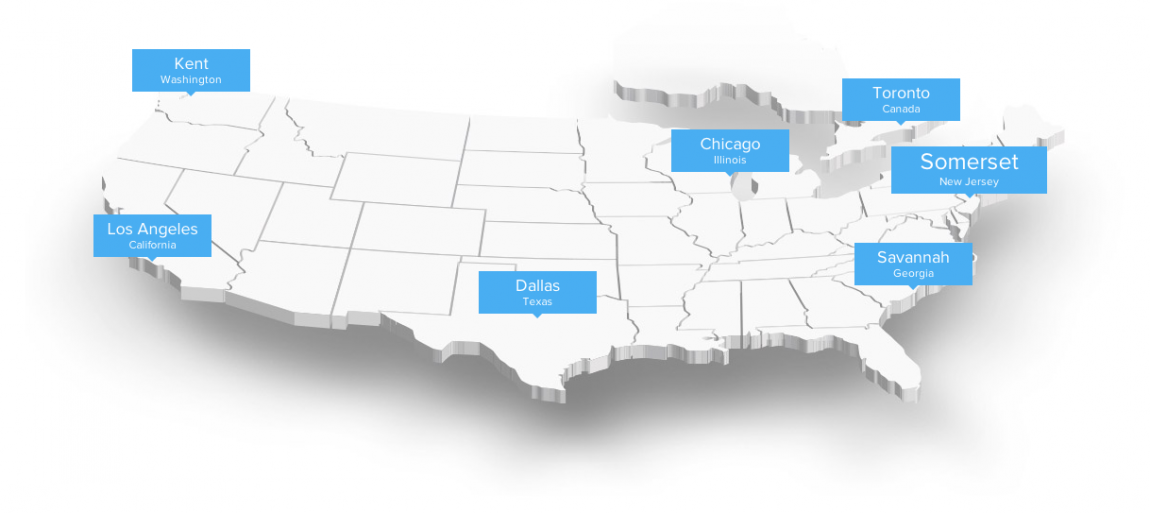 Each region shown on the map above has dedicated knowledgeable sales agents responsible for each territory. Our sales agents are well versed in a cross section of industries and eager to assist you with all of your raw material requirements. Please contact our sales team with any product inquiries or price requests you may have.