UPI is a supporter of a number of chemical industry organizations. Being involved in trade groups affords us an opportunity to network with colleagues in different parts of the country. These trade associations provide a forum through which information is exchanged and where problems can be discussed. They universally promote positive operational business practices, and an environment through which we are all collectively better off as a chemical community. These interest groups are a way for us to directly follow what's happening in Washington and beyond. Events taking place overseas do matter, and these organizations are helpful in understanding the impacts on US markets.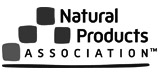 Natural Products Association
Founded in 1936, the Natural Products Association is the nation's largest and oldest nonprofit organization dedicated to the natural products industry. Natural products are represented by a wide array of consumer goods that grow in popularity each year. These products include natural and organic foods, dietary supplements, pet foods, health and beauty products, "green" cleaning supplies and more. Generally, natural products are considered those formulated without artificial ingredients and that are minimally processed. UPI is committed to promoting natural products and green chemistry.

USDA National Organic Program
Organic is a labeling term that indicates that the food or other agricultural product has been produced through approved methods that integrate cultural, biological, and mechanical practices that foster cycling of resources, promote ecological balance, and conserve biodiversity. Synthetic fertilizers, sewage sludge, irradiation, and genetic engineering may not be used.

DCAT
Founded in 1890, the Drug, Chemical & Associated Technologies Association, Inc. (DCAT) is the premier business development association whose membership is comprised of companies that manufacture, distribute or provide services to the pharmaceutical, chemical, and related industries.

Socma
The Society of Chemical Manufacturers and Affiliates (SOCMA) is the only U.S. based trade association dedicated solely to the specialty chemical industry, making us the leading authority on this sector. We advocate on behalf of the industry for rational U.S. laws and regulations that affect the members' competitiveness and bottom line. In addition, SOCMA offers programs and resources that maximize companies' commercial and networking opportunities and increase the public's confidence in specialty chemicals.

U.S. Food and Drug Administration
UPI is a registered FDA Food and Drug facility. As such, we follow strict regulations and adherence to current Good Manufacturing Practices (cGMP),which enable us to consistently provide high quality products and services to our customers.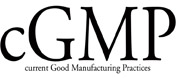 cGMP
Current good manufacturing practice guidelines provide guidance for manufacturing, distribution, testing, and overall quality assurance in order to ensure that all raw materials are handled safely and do not pose any risk to the public or consumer. UPI adheres to these guidelines and principles.

AIB
AIB International was founded by the North American wholesale and retail baking industries in 1919 as a technology transfer center for bakers and food processors. Its original mission was to "put science to work for the baker." That basic theme is still central to all of AIB International's programs, products, and services. Although AIB's history has been traditionally linked with North American wholesale and retail baking, the Institute currently serves many segments of the food processing, distribution, foodservice, and retail industries worldwide. UPI adheres to their guidelines to elevate our food safety and distribution capabilities and processes.

Institute of Food Technologists
For 75 years, the Institute of Food Technologists (IFT) has been unlocking the potential of the food science community by creating a dynamic global forum where members from more than 95 countries can share, learn, and grow, transforming scientific knowledge into innovative solutions throughout the food system for the benefit of people around the world. UPI is a member of the IFT.

Society of Cosmetic Chemists
UPI is a member of the SCC . The Society of Cosmetic Chemists strives to increase and disseminate scientific information through meetings and publications. By promoting research in cosmetic science and industry, and by setting high ethical, professional and educational standards, they reach their goal of improving the qualifications of cosmetic scientists. Their mission is to further the interests and recognition of cosmetic scientists while maintaining the confidence of the public in the cosmetic and toiletries industry.

Star K
UPI's kosher supervision is provided by the Star K. Star-K Kosher Certification, also known as the Vaad Hakashrus of Baltimore, is a kashrus certifying agency based in Baltimore, Maryland, USA, under the administration of Rabbi Moshe Heinemann, with the involvement of many other rabbis. It is one of the largest kashrus certification agencies in North America and is trusted by orthodox Jews worldwide due to its dedication to preserving Kashrus. The organization supervises tens of thousands of commercial food products and food establishments and manufacturers around the world. The Star K symbol on our label indicates that product has Star K approval and supervision.