1964
After years working in the chemical industry, Herbert Ravitz creates UPI as a pioneer in distribution of preservatives and antioxidants.    With an office in his living room of their two bedroom apartment in Queens, space gets tight with three young children. Herbert Ravitz utilizes the basement of his parents home in the Bronx, NY to receive UPI's first shipments.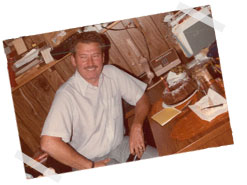 1966
Herbert makes his first business acquisition and purchases Hatco,  a supplier of Ammonia Solutions to the printing industry.  With the acquisition of this Long Island City based business comes UPI's first facility, a 1200 sq. ft. building with a small office, warehouse and 4000 gallon ammonia tank.  A station wagon driven by Herbert  Ravitz and pickup truck are used to make our first deliveries and a driver and office assistant are the first   staff members.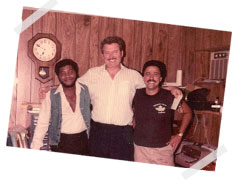 1973
UPI's growth requires more space and a 7500 sq. ft building is purchased on North 6th Street in Brooklyn, New York. This former furniture factory quickly is transformed into the new UPI office and distribution center. Bulk storage is added and UPI becomes an active player in the plasticizer market by partnering with Velsicol Chemical.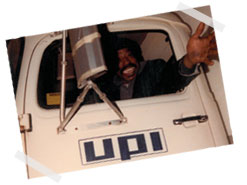 1975
Standard Products chooses UPI as its exclusive distributor in the Northeast and soon they become Henkel Corporation, a leading producer of raw materials for the cosmetic industry.
1976
A second building is purchased on North 7th street in Brooklyn, NY to add another 7000 sq. ft. of warehouse space and three new staff members are added.
1983
Construction begins on both UPI buildings in Brooklyn and these renovations expand the capabilities of our operation.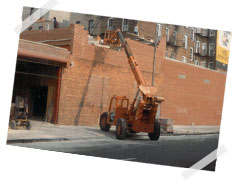 1987
Michael Ravitz joins UPI after three years working for a congressman and immediately joins the Sales Team.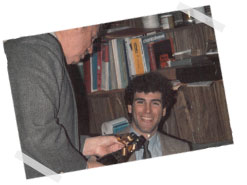 1988
Daniel Ravitz joins UPI after graduating college and brings his engineering background.  Our first computer is purchased and the technology revolution begins at UPI.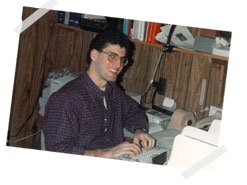 1997
UPI makes the move out of New York and relocates its operation to Edison, New Jersey with the purchase of a 60,000 sq. ft. distribution facility.   New Bulk filling operations are added along with modern chemical white rooms.
2007
Business continues to expand and more space is needed.   Our current distribution center is purchased in Somerset, New Jersey on nine acres of property.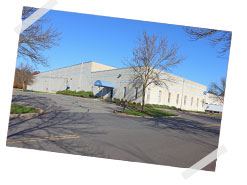 2010
Our "Quality Care" Group is developed as well an in-house analytical lab to improve quality.
2015
Website Launch
UPI's newly updated website is launched.