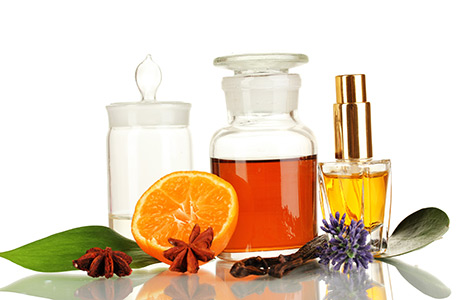 The Flavor and Fragrance segment continues to grow. Bolstered by growing sales overseas, consumer demand for natural products will tend to drive the industry forward. In addition, the rising production of processed foods, especially in developing countries, will push flavor sales as processed foods tend to require the use of more flavor to maintain good taste.
Increasing affluence in emerging countries has also bolster demand in the toiletry market, as more individuals become able to afford fragrance-containing goods.
UPI has been a leader in serving the flavor and fragrance industry since 1967. We offer a wide range of essential oils, aroma chemicals and botanical extracts – in both natural and synthetic forms. As well, we feature two products, Capric Caprylic Triglyceride and Triacetin that are both natural and kosher flavor carriers. On the fragrance side, we feature DiPropylene Glycol, and Benzyl Alcohol, both fragrance solubilizers. We have a wide cross section of raw materials in both sectors.
Let UPI be your "one stop source" for both natural and synthetic additives!