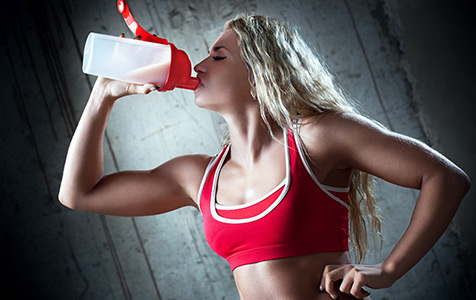 Sports nutrition could be defined as the study and practice of nutrition and diet as it relates to athletic performance. Weight lifters, body builders, cyclists, runners and swimmers have been traditionally focused on both diet and exercise. The right blend of carbohydrates, proteins, and fats gives an athlete the proper fuel to maximize athletic performance. However, there is a growing trend of non athletes also concerned about conditioning, fitness and wellness. This is not a trend that is not about to end anytime soon.
UPI offers a line of vitamins, minerals, and supplements that supports this growing market segment amongst athletes and non athletes alike. That includes both whey and soy proteins, different amino acids, Caffeine, Caprylic Capric Triglyceride, Co Enzyme Q 10, Hyaluronic Acid, Natural Fish Oils, Tocotrionols and Vitamins just to mention a few products. UPI is uniquely broad based to service all of your wellness based requirements.
Our Technical Team continues to work with major producers to bring our clientele a wide variety of solutions, including different ingredients for a range of health outcomes / targets – from endurance and muscle strength to recovery and rehydration – for a variety of product applications.
Talk to one of our Technical Team members about products and formulations that UPI can offer to bring innovation and value to your product line.